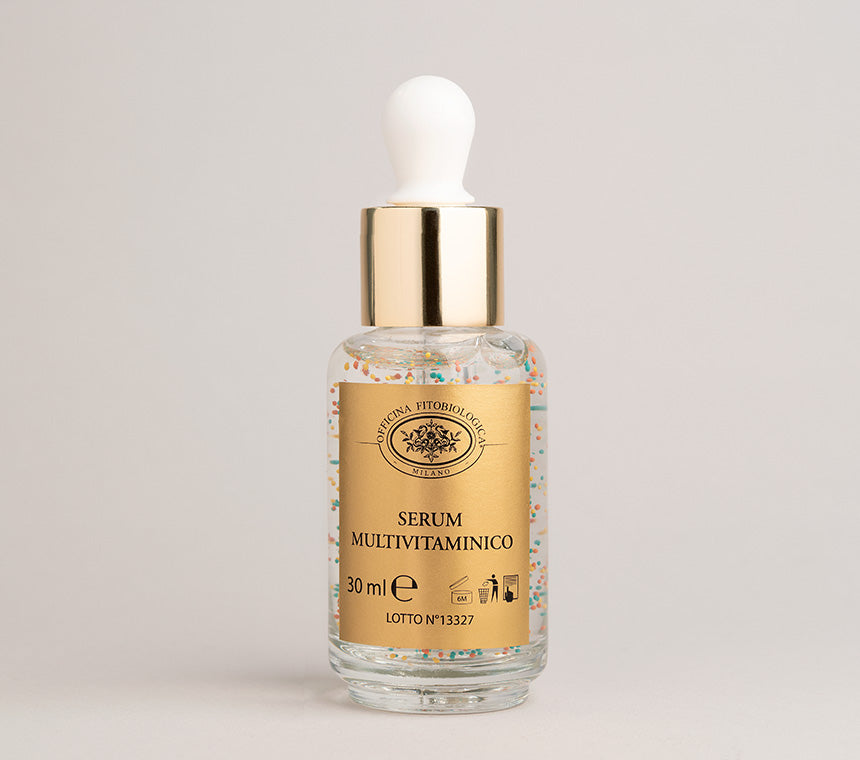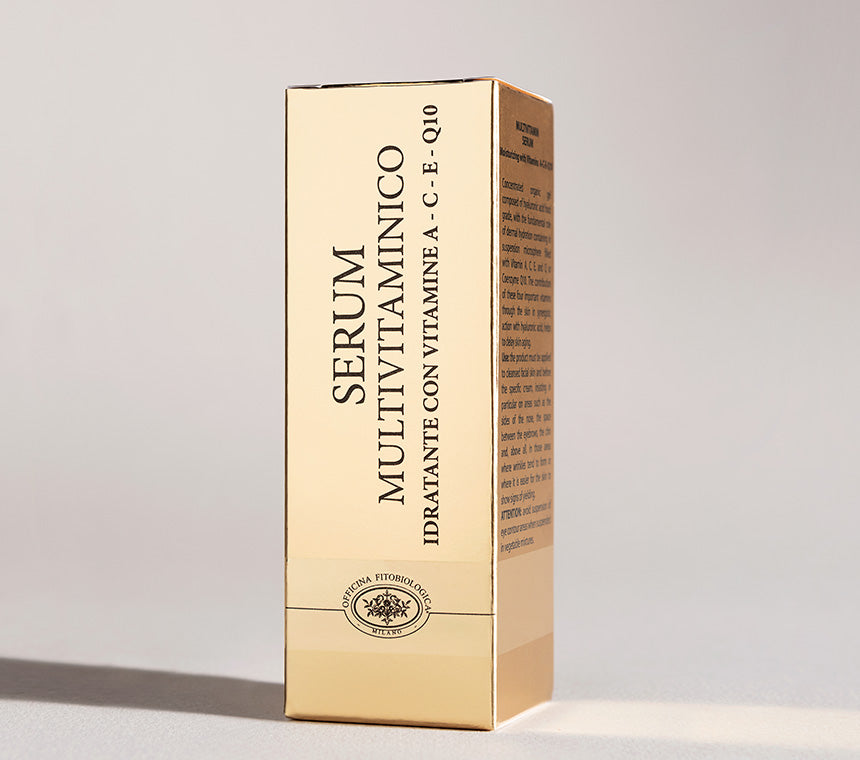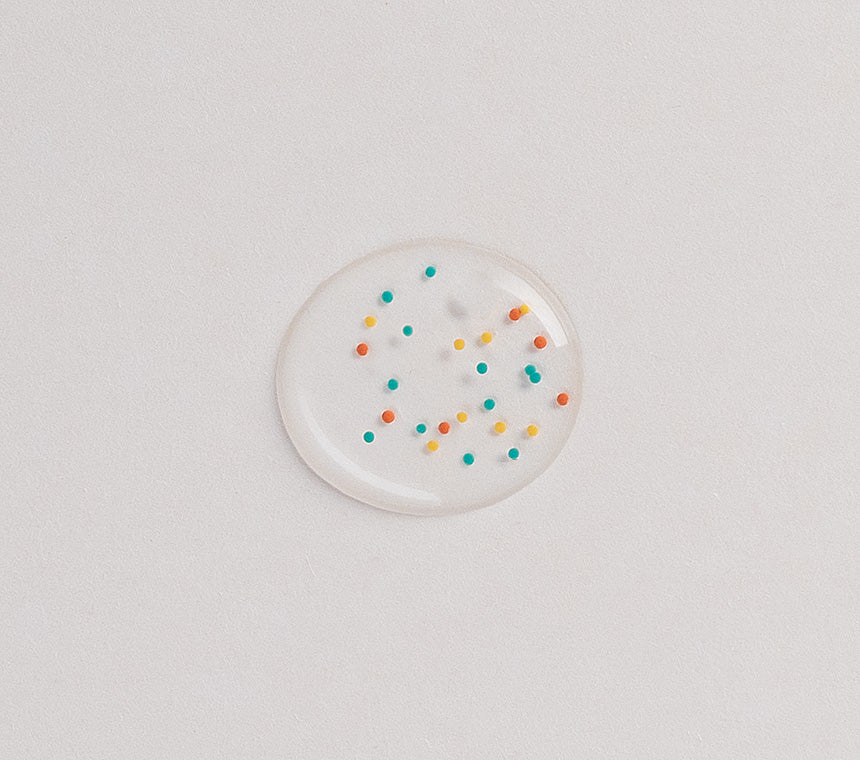 FORMAT
30 ml
Concentrated organic gel composed of food grade Hyaluronic Acid with microspheres of Vitamin A, Vitamins C and E, Vitamin Q and Coenzyme Q10.
The action of Hyaluronic Acid in synergistic form with these four important vitamins, helps to delay the phenomena of skin senescence, preventing the skin from becoming hard, dry and scaly.
EFFECTS
Immediate energizing

Antioxidant and plumping

Reduces wrinkles and nourishes the skin
FOR WHO
Suitable for all skin types, even the most sensitive. It has a light texture, rapidly absorbed, which makes the skin visibly healthier and more elastic. Also recommended for people who have undergone excessive exposure to the sun and / or tanning lamps, suffering damage from photo-exposure.
HOW TO USE

Apply a few drops on cleansed face skin, before the specific cream. Particularly insist on areas such as the sides of the nose, the space between the eyebrows or other areas as needed. 

Containing in suspension vegetable microspheres, avoid the eye contour area.


Made in Italy
Officina Fitobiologica directly produces the preparations and plant extracts of its cosmetics, in its laboratories in Milan, to ensure the purity of the ingredients and the effectiveness of the active ingredients.
INCI
INGREDIANTS
AQUA, SODIUM HYALURONATE, TOCOPHEROL, TOCOPHERYL ACETATE, ASCORBYL PALMITATE, RETINYL PALMITATE, UBIQUINONE, LACTOSE, LACTOSE, CELLULOSE, PHENOXYETHANOL, HYDROXYPROPYL, METHYLCELLULOSE, TETRASODIUM GLUTAMATE DIACETATE, LACTIC ACID, ACRYLATES/VINYL ISODECANOATE CROSSPOLYMER, SODIUM HYDROXIDE, ETHYLHEXYLGLYCERIN, CI 77289, CI 77891, CI 77891, CI 77492.
Food Grade
Food grade active ingredients
Botanicals
91% natural ingredients | Original botanicals made by Officina Fitobiologica
Sustainable supply chain
Low environmental impact product and packaging
INGREDIENTS OF THIS COSMETIC
ACTIVE INGREDIENTS & BOTANICALS
Main active ingredients prepared directly by Officina Fitobiologica in its laboratories to ensure the highest level of purity and effectiveness.
HYALURONIC ACID MMW (Medium Molecular Weights) Gives high elasticity and firmness Maximum level of food grade purity (food level) is able to bind a high number of water molecules ensuring surface hydration through a thin, invisible and viscoelastic layer, which fixes the moisture on its epidermal surface.
VITAMIN A Protective and normalizing, it participates in maintaining the integrity of the skin. It is also useful for chapped, red and irritated skin as well as carrying out a sebum-regulating action. VITAMIN C High antioxidant capacity protects the skin and improves its development and appearance. Promotes the formation of collagen and to inactivate the free radicals responsible for skin aging; acts on the formation of melanin preventing hyperpigmentation and keratosis of old age. VITAMIN E Antioxidant Protects the epidermis from the oxidation of skin lipids and their rancidity.
COENZYME Q10 Anti-wrinkle elasticizer It acts in nature against free radicals responsible for the oxidation of collagen and elastin, counteracting the loss of elasticity and the formation of wrinkles.
NATURAL PENTYLENE GLYCOL Emollient, humectant and protective properties of the skin. An effective ingredient of natural origin, it differs from other glycols in that it is a plant product obtained from sugar cane and non-GMO corn cobs, Ecocert and Cosmos certified:Cosmetic Organic natural standard.