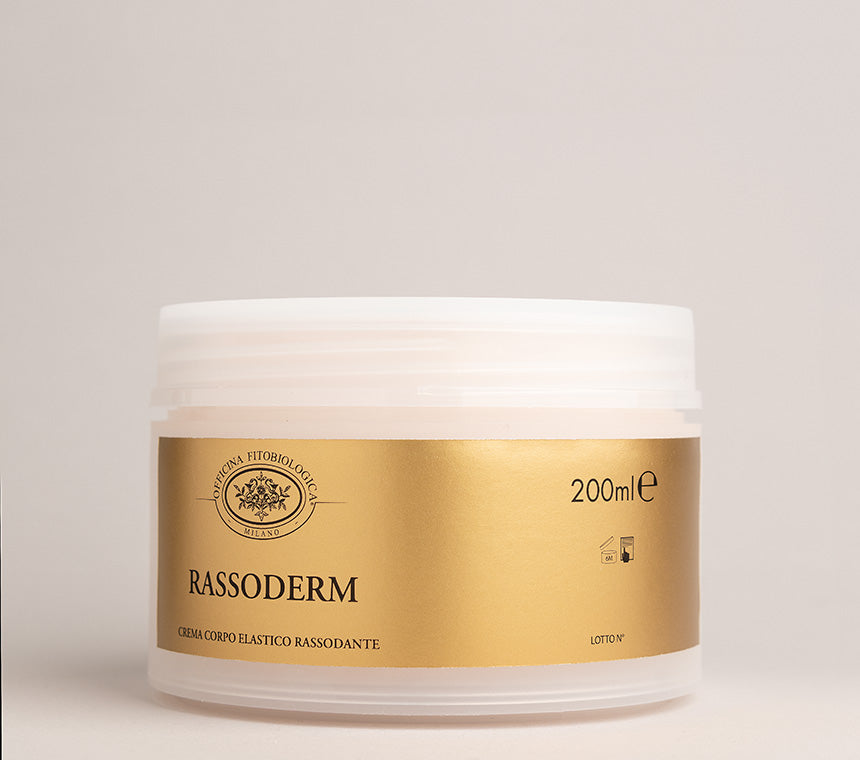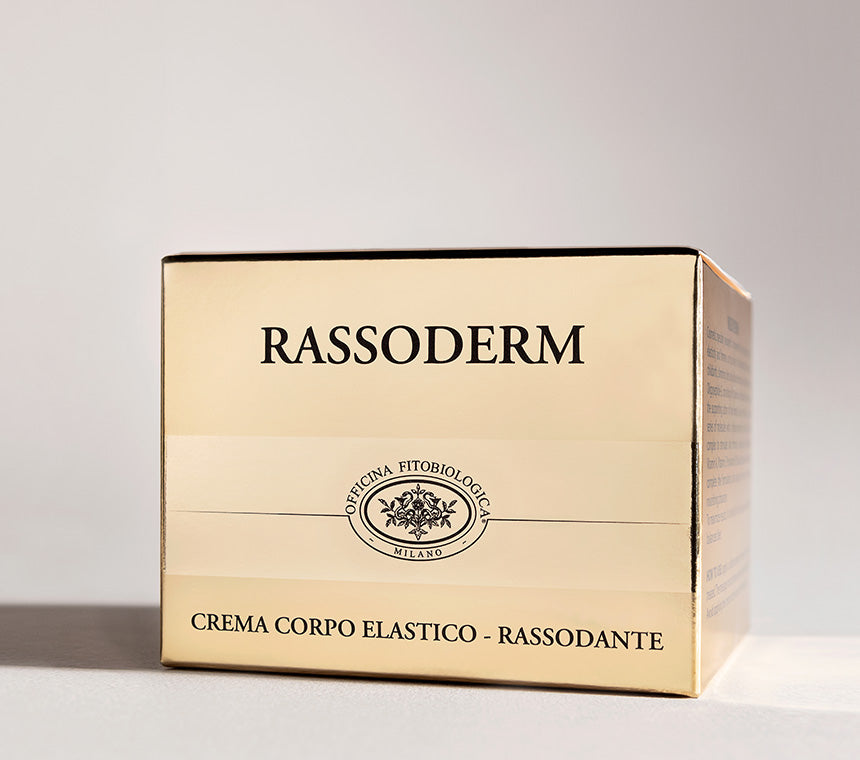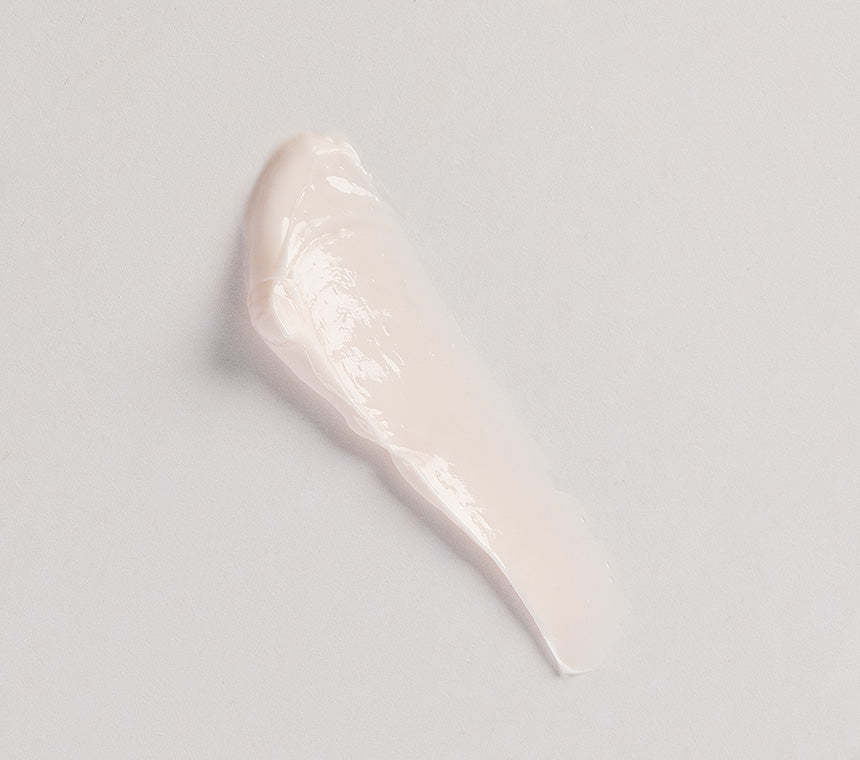 RASSODERM ELASTIC FIRMING BODY CREAM
FORMAT
200 ml
Delicately scented body cream with a toning, elasticizing and nourishing action. Recommended in the presence of loss of firmness of the skin for a firming effect.
EFFECTS

Firming effect
Combats loss of tone
Moisturizing and refreshing
FOR WHO
It is a product suitable for all skin types, even the most sensitive. It has a soft and fresh texture, which is quickly absorbed.
HOW TO USE
Apply a sufficient amount of cream on the area to be treated. The massage must be done calmly and with a uniform rhythm. Avoid applying the cream to the center of the breast areola.

Made in Italy
Officina Fitobiologica directly produces the preparations and plant extracts of its cosmetics, in its laboratories in Milan, to ensure the purity of the ingredients and the effectiveness of the active ingredients.
RASSODERM ELASTIC FIRMING BODY CREAM
INCI
INGREDIANTS
AQUA, CAPRYLIC/CAPRIC TRIGLYCERIDE, ETHYLHEXYL PALMITATE, GLYCERIN, POLYGLYCERYL-3 METHYLGLUCOSE DISTEARATE, GLYCERYL STEARATE SE, BUTYROSPERMUM PARKII BUTTER, RICINUS COMMUNIS SEED OIL, CELEBRATE OIL, CELEBRANE ALBA TOCOPHERYL, ACETATE, LACTIS SERUM PROTEINUM, SODIUM PCA, SODIUM LACTATE, XANTHAN GUM, IMIDAZOLIDINYL UREA, SCLEROTIUM GUM, OLIGOPEPTIDE-5, PANTHENOL, LACTIC ACID, DONKEY MILK, LACTICERA EDITORIAL, HYDRAULIC CURIUMATE, LACTICERA ED CINEMA TOCOPHEROL, INOSITOL, FRUCTOSE, GLYCINE, NIACINAMIDE, UREA, ASCORBYL PALMITATE, BENZYL ALCOHOL, ETHYLHEXYLGLYCERIN, PHENOXYETHANOL, SODIUM BENZOATE, SORBIC ACID, SODIUM HYDROXYUM DEHIDE. * Vegetable Product obtained from Sugar Cane and No GMO Corn Cob.
Food Grade
Food grade active ingredients
Botanicals
91% natural ingredients | Original botanicals made by Officina Fitobiologica
Sustainable supply chain
Low environmental impact product and packaging
INGREDIENTS OF THIS COSMETIC
ACTIVE INGREDIENTS & BOTANICALS
Main active ingredients prepared directly by Officina Fitobiologica in its laboratories to ensure the highest level of purity and effectiveness.
OLIGOPEPTIDE-5 Slows down skin aging Molecule made up of several amino acids that binds specifically to the receptors of the skin cells giving greater skin elasticity and hydration. NMFriconstitito (Natural Moisturizing Factor) Maintains the hydration of the epidermis. This mixture is able to retain the right moisture in the stratum corneum by regulating the loss of water from the skin to the outside. The composition of natural moisturizing factors (NMF) of the epidermis with natural elements such as sodium lactate, sodium PCA (sodium salt of iroglutamic acid), glycine, fructose, urea, niacinamide, inositol and lactic acid.
DONKEY MILK Soothing, emollient and elasticizing properties The high level of lysozyme contained has become an important element of dermocosmetics, as in the past, for its soothing properties and making the skin soft and elastic. LATTOALBUMINA Emollient The valuable protein fraction of milk that is used as a substantivant with a protective emollient effect
MMW HYALURONIC ACID (Medium Molecular Weights) food grade It gives high elasticity and firmness Maximum level of purity food grade (food level) is able to bind a high number of water molecules ensuring surface hydration through a thin, invisible and viscoelastic layer , which fixes the moisture on its epidermal surface. ORGANIC SHEA BUTTER (food grade butyrospermum parkii butter extract) Emollient, moisturizing, regenerating, anti-wrinkle and anti-aging Organic food grade composed of a high fraction of triglycerides responsible for the emollient, moisturizing and regenerating properties of the skin barrier and thanks to the presence of a high share of unsaponifiable fraction, is able to give the skin firmness and elasticity. Shea butter also contains tocopherols (vitamin E), which act as natural antioxidants. SWEET ALMOND OIL High lubricating and emollient properties, it is very well tolerated even by the most delicate and sensitive skins due to its high affinity with the components of the skin sebum.
VITAMIN A Protective and normalizing, it participates in maintaining the integrity of the skin. It is also useful for chapped, red and irritated skin as well as carrying out a sebum-regulating action. VITAMIN E Anti - age protects the epidermis from the oxidation of skin lipids and their rancidity. It is a lipid active with provitaminic properties, which performs a soothing and elasticizing anti-aging action. PROVITAMIN B5 Strong moisturizing, emollient and soothing action, it is an ingredient of choice even for dry or irritated skin.