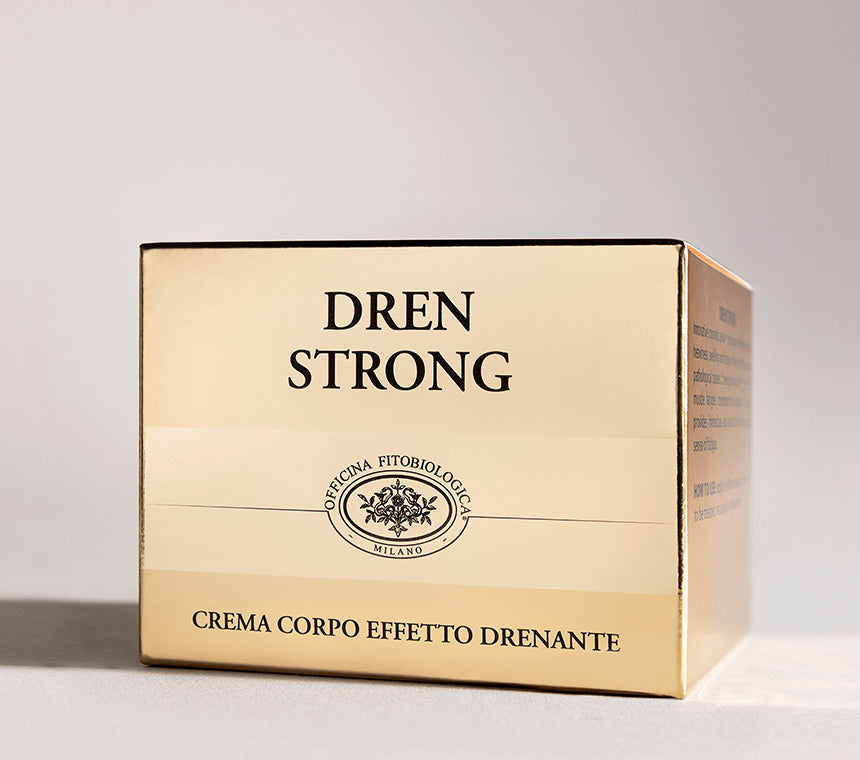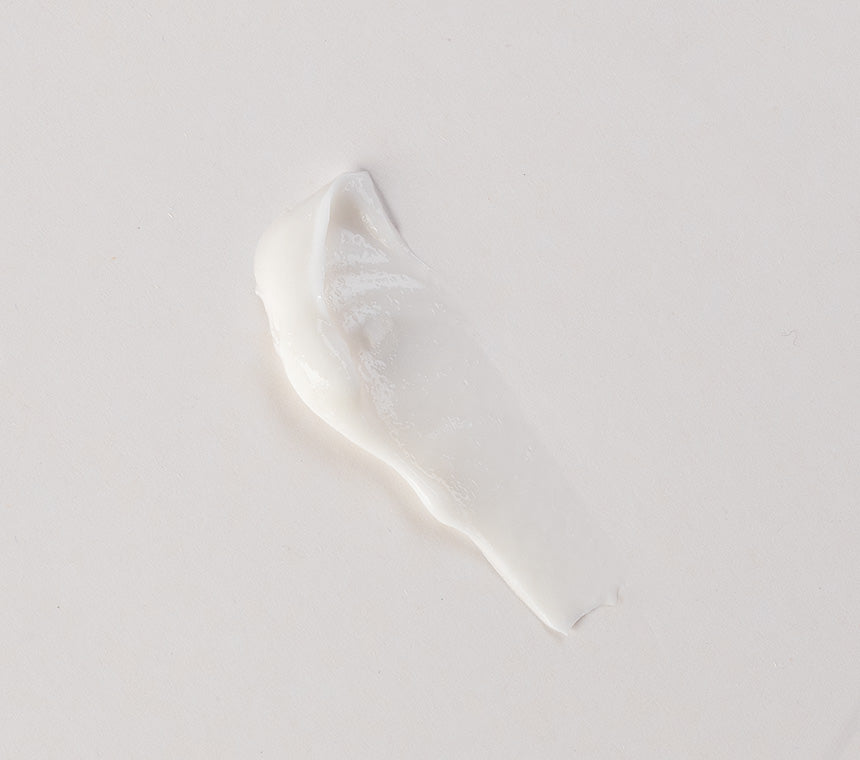 FORMAT
200 ml
Draining cream that relieves the sense of heaviness, swelling and fatigue in the legs and feet. It brings beneficial effects to people with muscle fatigue and provides immediate and pleasant freshness.
EFFECTS

Draining effect

Counteracts the stagnation of liquids

With a relaxing action, it relieves swelling
FOR WHO
Suitable for all skin types, even the most sensitive. It has a soft and light texture that is quickly absorbed.
HOW TO USE
Spread out a sufficient amount of Dren Draining Body Cream on the area to be treated with delicate and circular movements, always from the bottom up.



Made in Italy
Officina Fitobiologica directly produces the preparations and plant extracts of its cosmetics, in its laboratories in Milan, to ensure the purity of the ingredients and the effectiveness of the active ingredients.
INCI
INGREDIANTS
AQUA, HYDROGENATED ETHYLHEXYL OLIVATE, GLYCERIN, GLYCERIN STEARATE SE, BUTYROSPERMUM PARKII BUTTER, HYDROGENATED OLIVE OIL UNSAPONIFIABLES, RICINUS COMMUNIS SEED OIL, PENTYLENE GLYCOL*, CERA ALBA, CAFFEINE, DIOSMINE, BISABOLOL, SODIUM HYALURONATE, CHAMOMILLA RECUTITA FLOWER EXTRACT, PASSIFLORA INCARNATA EXTRACT, HYPERICUM PERFORATUM EXTRACT, ACHILLEA MILLEFOLIUM EXTRACT, HELYCHRYSUM ITALICUM EXTRACT, TOCOPHEROL, ASCORBYL PALMITATE, PARFUM, BENZYL ALCOHOL, ISOPROPYL MYRISTATE, ETHYLHEXYL PALMITATE, CAPRYLIC/CAPRIC TRIGLYCERIDE, SCLEROTIUM GUM, LACTIC ACID, HYDROGENATED CASTOR OIL, LECITHIN, COPERNICIA CERIFERA CERA. *Vegetable Product obtained from Sugar Cane and No GMO Corn Cob.
Food Grade
Food grade active ingredients
Botanicals
91% natural ingredients | Original botanicals made by Officina Fitobiologica
Sustainable supply chain
Low environmental impact product and packaging
INGREDIENTS OF THIS COSMETIC
ACTIVE INGREDIENTS & BOTANICALS
Main active ingredients prepared directly by Officina Fitobiologica in its laboratories to ensure the highest level of purity and effectiveness.
DIOSMINA FOOD GRADE It is a flavonoid that is a natural chemical compound widespread in the plant world that has anti-inflammatory, anti-edematous and antivaricose activity. Preparations based on diosmin can be intended for topical use, therefore to be applied - in the form of creams or gels - directly on the affected area, through a massage performed from the bottom upwards until the drug is completely absorbed. CAFFEINE With a draining and detoxifying action. Its application for topical use is useful for its ability to stimulate drainage and the removal of stagnant liquids.
HYALURONIC ACID MMW FOOD GRADE (Medium Molecular Weights) Naturally derived product capable of binding a high number of water molecules ensuring surface hydration with the formation of a thin, invisible, viscoelastic layer, which fixes the humidity on its epidermal surface giving elasticity and turgor.
FOOD GRADE ORGANIC SHEA BUTTER Used since time immemorial by indigenous peoples both as a medicine and as a cosmetic, it is obtained from the seeds of the Butyrospermum parkii tree. Composed of a high fraction of triglycerides responsible for the emollient, moisturizing and regenerating properties of the skin barrier and thanks to the presence of a high proportion of unsaponifiable fraction, it is a precious natural anti-wrinkle and anti-aging ingredient for the face and body, able to confer to the skin compactness and elasticity. Shea butter also contains tocopherols (vitamin E), which act as natural antioxidants.
PHYTO-COMPLEX For reddened and erythrosic skin composed of fat-soluble extracts of chamomile, passion flower, St. John's wort, yarrow, helichrysum. The anti-reddening action of this extract is accomplished with a gradual normalization of the complexion and vasodilator actions with an improvement in the aesthetic appearance and in the homeostatic conditions of peripheral skin circulation for reddened and erythrosic skin.