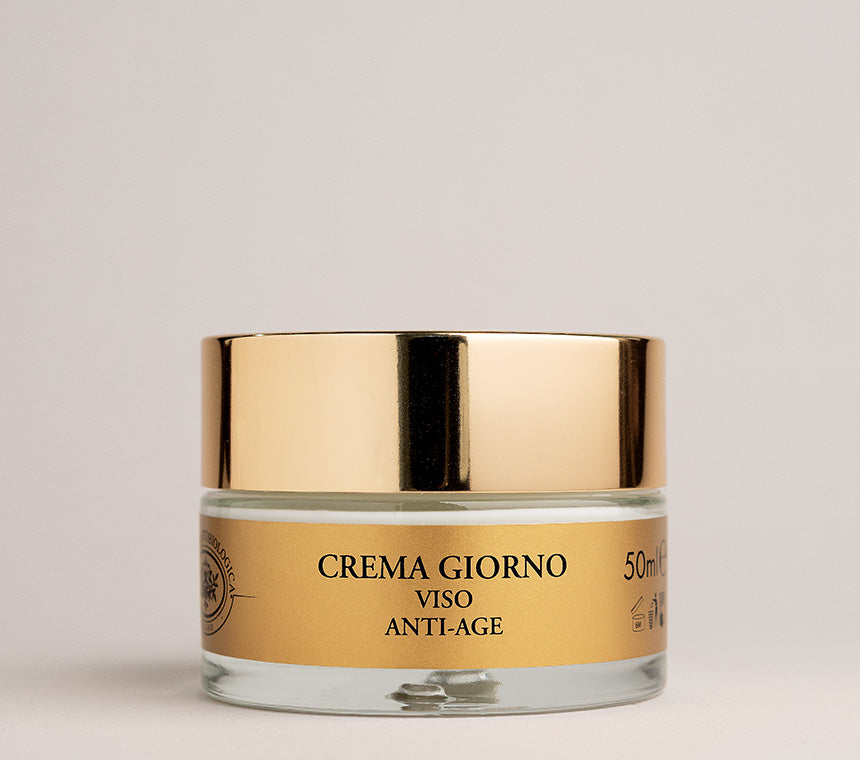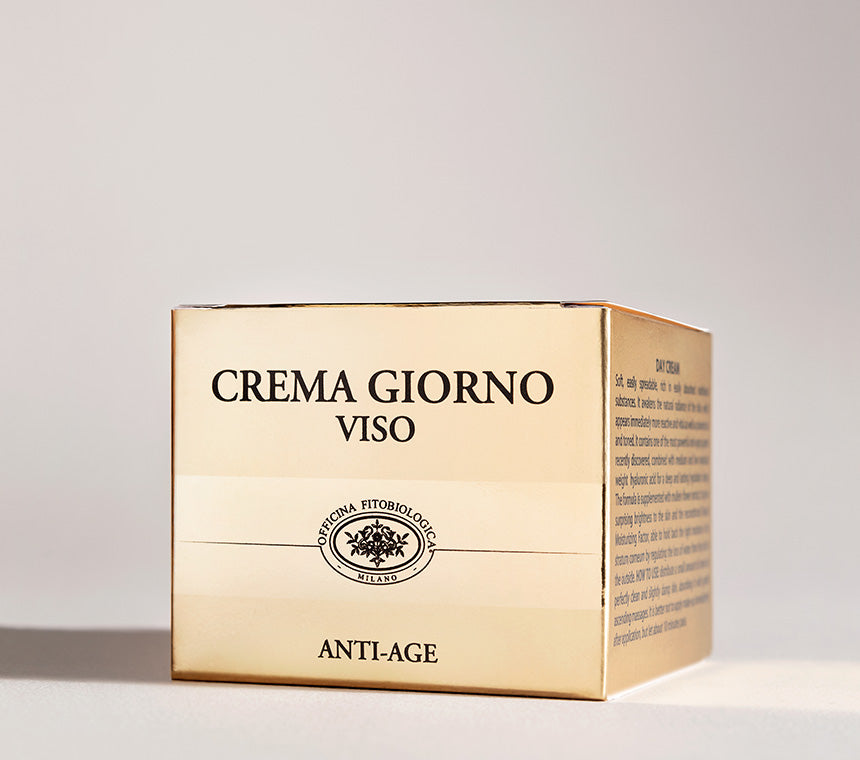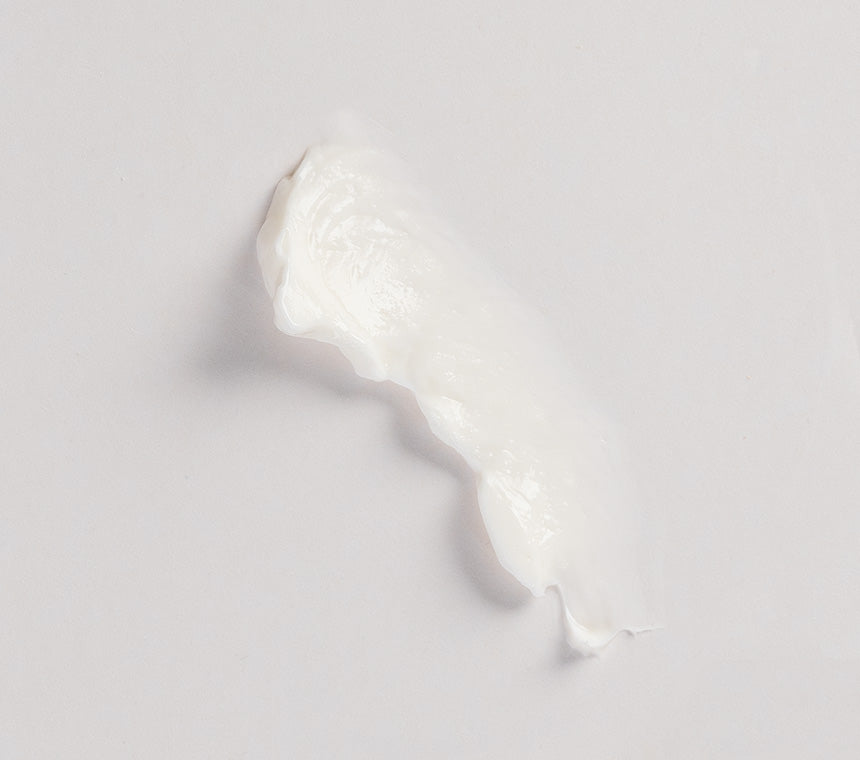 FORMAT
50 ml
Moisturizing anti-aging cream that promotes cell regeneration of the skin tissue. Soft, easily spread, it leaves no residue that makes the skin shiny, but a very light, impalpable protective film. It makes the skin visibly smoother, reducing wrinkles.
EFFECTS
Progressive skin distension


Reduction of expression lines

Elasticity and compactness
FOR WHO
Suitable for mature skin, even the most sensitive subject to negative factors such as: stress, unfavorable climatic conditions, which reduce skin elasticity.
HOW TO USE

Apply the cream on cleansed facial skin, insisting in particular on areas such as the sides of the nose, the space between the eyebrows, the chin and above all, in those areas where wrinkles tend to form or where it is easier for the skin to have first signs of subsidence.



Made in Italy
Officina Fitobiologica directly produces the preparations and plant extracts of its cosmetics, in its laboratories in Milan, to ensure the purity of the ingredients and the effectiveness of the active ingredients.

INCI
INGREDIANTS
Aqua, Ethylhexyl Palmitate, Glycerin, Glyceryl Stearate Se, Polyglyceryl-3 Methylglucose Distearate, Propylene Glycol, Pentylene Glycol*, Cera Alba, Hydrolyzed Verbascum Thapsus Flower, Titanium Dioxide, Oligopeptide-5, Sodium Hyaluronate, Hydrolyzed Hyaluronic Acid, Benzyl Alcohol, Ricinus Communis Seed Oil, Sodium Pca, Sodium Lactate, Parfum, Xanthan Gum, Dimethicone, Tetrasodium Glutamate Diacetate, Lactic Acid, Tocopherol, Ascorbyl Palmitate, Ethylhexylglycerin, Urea, Hydrogenated Castor Oil, Lecithin, Phenoxyethanol, Copernicia Cerifera Cera, Niacinamide, Inositol, Glycine, Fructose, Linalool, Sodium Benzoate, Limonene, Sodium Dehydroacetate, Undecylenic Acid, Sorbic Acid, Citronellol, Coumarin, Geraniol, Citral. (* Vegetable Product Made From Sugar Cane And Corn On The Cob. No GMOs)
Food Grade
Food grade active ingredients
Botanicals
91% natural ingredients | Original botanicals made by Officina Fitobiologica
Sustainable supply chain
Low environmental impact product and packaging
INGREDIENTS OF THIS COSMETIC
ACTIVE INGREDIENTS & BOTANICALS
Main active ingredients prepared directly by Officina Fitobiologica in its laboratories to ensure the highest level of purity and effectiveness.
OLIGOPEPTIDE-5 It is one of the most powerful and most advanced anti-aging ingredients discovered in the latest generations of anti-aging products. It is a molecule made up of several amino acids that binds in a highly specific way to the cell receptors that regulate particular biological processes giving greater skin elasticity and hydration.
HYALURONIC ACID MMW FOOD GRADE (Medium Molecular Weights) Product capable of binding a high number of water molecules ensuring surface hydration with the formation of a thin, invisible, viscoelastic layer, which fixes the humidity on its epidermal surface, giving elasticity and turgor
LMW FOOD GRADE HYALURONIC ACID (Low Molecular Weights) With a fundamental role in deep dermal hydration. This molecule, lightened in structure, overcomes the skin barrier reaching the deeper layers of the dermis ensuring greater hydration, turgor and brightness.
N.M.F. RECONSTITUTED (Natural Moisturizing Factor) The composition of natural moisturizing factors (NMF) contained in the epidermis has been reconstructed with the same mixture of substances produced by the skin with sodium lactate, sodium PCA (sodium salt of pyroglutamic acid), glycine, fructose , urea, niacinamide, inositol and lactic acid. This mixture is able to retain the right moisture in the stratum corneum by regulating the loss of water from the skin to the outside.