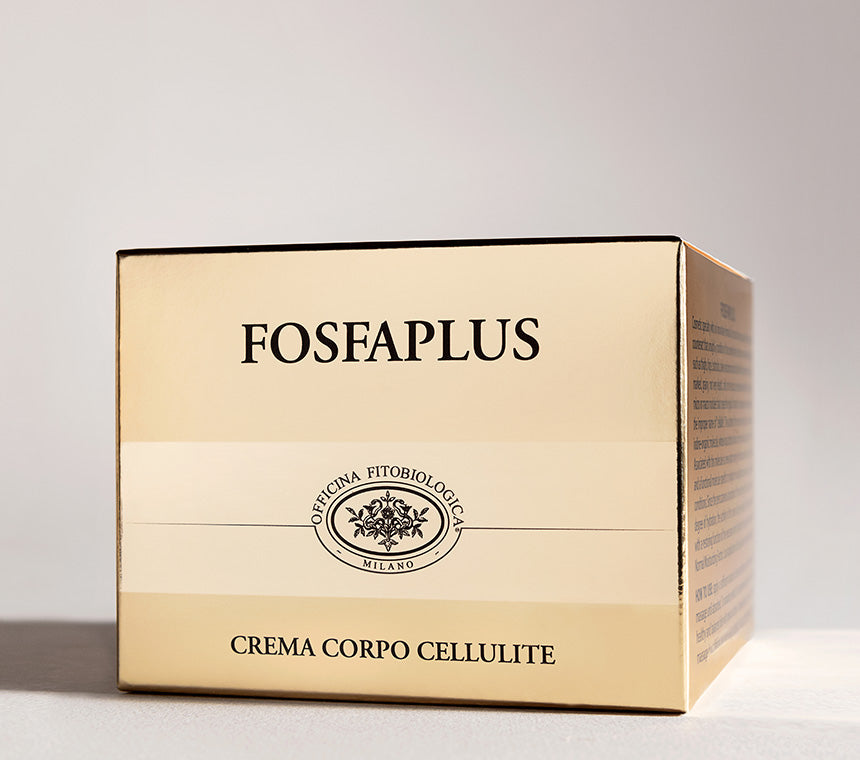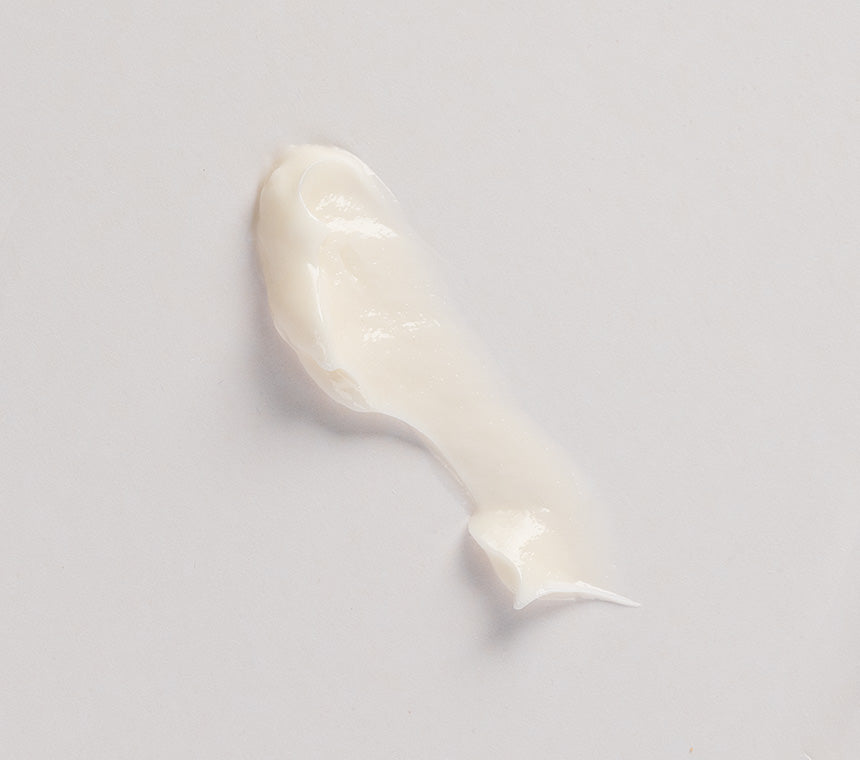 FOSFAPLUS CELLULITE CREAM
FORMAT
200 ml
Body cream for the imperfections of edematous cellulite. It helps to give a redefined appearance to the silhouette.
EFFECTS

Fights the imperfections of cellulite


Hydrates and tones
FOR WHO
Suitable for all skin types, even the most sensitive. It has a soft, rapidly absorbed texture.
HOW TO USE
Apply a sufficient amount of cream on the area to be treated with a gentle massage until absorbed. To maximize results, it is recommended to combine a low-sodium, healthy and balanced diet with physical activity.


Made in Italy
Officina Fitobiologica directly produces the preparations and plant extracts of its cosmetics, in its laboratories in Milan, to ensure the purity of the ingredients and the effectiveness of the active ingredients.

FOSFAPLUS CELLULITE CREAM
INCI
INGREDIANTS
AQUA, ETHYLHEXYL PALMITATE, POLYGLYCERYL-3 METHYLGLUCOSE DISTEARATE, GLYCERIN STEARATE SE, PROPYLENE GLYCOL, CAFFEINE, LECITHIN, CERA ALBA, THEOBROMA GRANDIFLORUM SEED BUTTER, TEA-HYDROIODIDE, PHOSPHATIDYLCHOLINE, CARNITINE HCL, AESCLUS HIPPOCASTANUM, RORMARINUS OFFICINALIS, JUNIPERUS COMMUNIS, SALVIA OFFICINALIS, BENZYL ALCOHOL, RICINUS COMMUNIS SEED OIL, CAPRYLIC/CAPRIC TRIGLYCERIDE, XANTHAN GUM, ISOPROPYL MYRISTATE, SCLEROTIUM GUM, IMIDAZOLIDINYL UREA, PARFUM, SODIUM LACTATE, SODIUM PCA, TETRASODIUM GLUTAMATE DIACETATE, ETHYLHEXYLGLYCERIN, HYDROGENATED CASTOR OIL, DIMETHICONE, CANOLA OIL, BENZYL SALICYLATE, SODIUM HYDROXIDE, HEXYL CINNAMAL, COPERNICIA CERIFERA CERA, LINALOOL, APLPHA-ISOMETHYL IONONE, INOSITOL, NIACINAMIDE, LACTIC ACID, GLYCINE FRUCTOSE, UREA, CITRONELLOL, GERANIOL, BENZYL BENZOATE, SODIUM BENZOATE, HYDROXYCITRONELLAL, CITRAL, BENZYL CINAMMATE, AMYL CINNAMAL. *Vegetable Product obtained from Sugar Cane and No GMO Corn Cob.
Food Grade
Food grade active ingredients
Botanicals
91% natural ingredients | Original botanicals made by Officina Fitobiologica
Sustainable supply chain
Low environmental impact product and packaging
INGREDIENTS OF THIS COSMETIC
ACTIVE INGREDIENTS & BOTANICALS
Main active ingredients prepared directly by Officina Fitobiologica in its laboratories to ensure the highest level of purity and effectiveness.
TEA-HYDROIODIDE Active substance that acts locally to eliminate cellulite blemishes and local fat lumps. It is an iodized amine with a secondary amine and nitrosamine content lower than 0.05 ppm (minimum detection limit), it is stable under all conditions and is free from free iodine. This molecule is capable of acting rapidly and effectively on the adipocyte via the transcutaneous route, stimulating its lipocatabolic activity and normalizing, both from a morphological and functional point of view, the subcutaneous adipose panoiculus. CAFFEINE The main action of this molecule is to stimulate the mobilization of fatty acids in the adipose tissue as well as having a draining and detoxifying action. This action is useful for its ability to remove tinned liquids. The topical use of caffeine does not involve particular contraindications since transdermal absorption does not reach blood concentrations such as to induce systemic effects.
N.M.F. RECONSTITUTED (Natural Moisturizing Factor) Skin secretions and excretions generate on the epidermal surface the formation of a complex mixture of substances coming both from sweat secretion and from the degradation of particular molecules. Taken as a whole, this blend called Natural Moisturizing Factor is able to retain the right moisture in the stratum corneum by regulating the loss of water from the skin to the outside. However, the "Natural Moisturizing Factors" can be easily removed from the skin using soaps or other surfactants causing dehydration. Since the composition of the natural moisturizing factors (NMF) contained in the epidermis is known, the complex mixture of substances produced by the skin with sodium lactate, sodium PCA (sodium salt of pyroglutamic acid), glycine, fructose has been reconstructed, urea, niacinamide, inositol and lactic acid.
CARNITINE It is a substance that in the human body performs the task of consuming and disposing of fatty acids. In nature it is present in some foods, dairy products, soybeans and some fruits, including avocado. In addition to its undoubted slimming, stimulating and draining properties, carnitine makes the skin more toned, elastic, smooth and compact. CUPUAÇU BUTTER Obtained from the fruit of the Cupuaçu tree in the Brazilian Amazon rainforest and cold worked to preserve its innate soothing, protective and emollient properties. It is a triglyceride containing unsaponifiable phytosterols that regulate the lipid activities of the surface layer of the skin. It is an excellent emollient for dry and damaged skin.
STIMULATING PHYTO-COMPLEX Of fat-soluble extracts of St. John's wort, lemon balm, arnica, rosemary, juniper and sage with a cosmetological action capable of giving tone, firmness and freshness Phosphatidylcholine in pure soy lecithin of non-GM origin. Phospholipid which has excellent emulsifying, emollient and moisturizing properties. HORSE CHESTNUT EXTRACT Contains a triterpene saponin known as aescin which is used in cosmetics for its vasoprotective and astringent activity in the treatment of reddened skin and for the prevention of cellulite imperfections